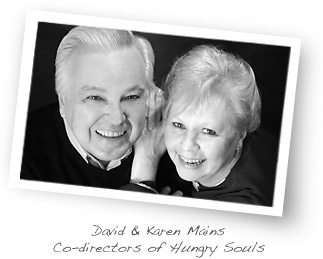 What Is a Hungry Soul?
A Hungry Soul is a person whose appetite for God is greater
than what his or her present spiritual environment is meeting.
A Hungry Soul is a person who asks:
How do I connect with God in a way that satisfies my soul?
How does the Bible, written so long ago, really feed the spirit?
How do I begin to live the spiritual life I've always longed for?
How do I heal from wounds that have closed me off from God?
How do I go deeper spiritually, and not just skim across the surface?
Does Christianity let me enjoy beauty, the aesthetic, the literary, or is it just serious and severe?